Auctions
---
---
At Firearms Ohio, we believe that the best method of marketing firearms is, without question, the auction method.

The auction method is very simple. Instead of setting a price for your gun and then looking for someone to buy it for that price, the auction method brings the buyers to YOU. These buyers will competitively bid on your guns, driving the price up instead of trying to haggle the price down (as they often will in a private sale).

An auction will bring you the largest amount of potential buyers, therefore maximizing the price for which your guns will sell.

We have seen that (due to the the competitive nature of the auction atmosphere) the prices of guns sold at auction are nearly always 10% to 25% higher than the prices of comparable guns that are sold through private transactions, and sometimes that margin is even higher than that.

If you are selling your guns privately, you are most likely not getting as much money as you would if you were to sell them by way of a public auction.

At a typical firearms auction we will have over 200 registered bidders in attendance, and they will all be there specifically to buy your guns.

The auction method is quick, it's easy, it eliminates haggling and lowballing from the process, it reaches the largest possible audience, and it will put the MOST MONEY in your pocket.

Our auction division has perfected the method of marketing firearms. We specialize in conducting live auctions of gun collections, and we utilize tools such as internet advertising and internet bidding to get the most money out of every gun we sell.

Firearms Ohio is a licensed FFL dealer, and we are able to accept bids from out-of-state gun buyers. This allows us to reach a nationwide audience and maximize the full potential of our clients' merchandise.

We offer some of the most competitive commission rates in the industry, and we offer the option of live and/or internet auctions.

If you have a firearm collection that you are considering selling, please feel free to contact us to find out more about what we can do to help you.

---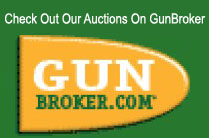 ---
Farnsworth Auctions LLC

Firearms Ohio


Russell D. Farnsworth Auctioneer

Address: 6512 Bear Swamp Road

Medina, OH 44256

Phone:

(330) 334-3731

Cell:

(330) 701-6162

Email: russ@rdfarnsworth.com

Web:

www.rdfarnsworth.com
---


Want to hear us in action?

Click the video link to the right to listen to a clip of Auctioneer Russ Farnsworth selling a Colt Python and a Winchester 62 at a firearms auction in Kidron, OH on April 21, 2012.
---
Recent Auction Prices Realized:

2/20/18 - Remington Old Model Army .44
$1225


2/3/18 - Colt 1911A1 .45 ACP
$2200


1/30/18 - Colt Anaconda .44 mag
$1775


1/30/18 - Remington UMC 1911 .45 ACP
$1400


1/30/18 - Winchester 1894 .30 WCF
$1075


10/26/17 - Browning Citori XT 12 ga
$1400


3/25/17 - FN Nazi Hi Power 9 mm
$1050


3/25/17 - S&W 629-6 .44 Mag
$825


3/20/17 - S&W 629 Jovino Custom .44
$930


6/21/16 - Colt 1911 .45 ACP
$1,835


6/19/16 - Colt Diamondback .22
$1,650


6/13/16 - Remington 3200 12 ga Skeet
$3,025

5/17/16 - Winchester 42 .410
$4,200


4/20/16 - Colt Diamondback .22
$1,476


3/26/16 - Springfield M1A .308
$2,400

3/8/16 - Freedom Arms 83 .454 Casull
$1,275


3/8/16 - Colt Diamondback .22 LR
$1,451


2/4/16 - Clark Custom 1911 .38 Spl.
$1,000


5/11/15 - Colt Super .38 Automatic
$2200



2/25/15 - Marlin 1894 CSS .357 Mag

$3025 - (believed to be a new record price for this particular model)



2/7/15 - Winchester 1894 .38-55

$1350



2/7/15 - Ruger No. 1-B .22 Hornet

$1475



2/7/15 - Ruger No. 1-S .38-55

$1100



2/7/15 - Ruger OM Super Blackhawk .44 mag

$1000



2/7/15 - Sako 7680 .222 Rem.

$1100



1/29/15 - Freedom Arms 83 .454 Casull

$1500



1/29/15 - Browning A-5 Light Twelve 12 ga

$875



1/29/15 - S&W 27-2 .357

$1075



6/3/14 - Browning A-5 Light 20

$1075



6/3/14 - Browning 42 .410

$1600



6/3/14 - Winchester 42 .410

$2000



4/28/14 - Ruger Single Six .32 H&R

$686


3/29/14 - Union Switch & Signal M1911A1

$3500



3/8/14 - Inglis Browning Hi Power 9 mm

$2250



3/8/14 - Winchester 12 Engraved 20 ga.

$1250



3/8/14 - Medina County Marlin 1895 .45-70

$3000



3/8/14 - (2) Winchester 42 .410s

$1850 & $1800



3/8/14 - Winchester 1873 SRC .44 WCF

$2250



3/8/14 - L C Smith Field Grade .410

$2600



3/8/14 - J.P. Sauer Drilling

$2000



1/25/14 - Bushmaster XM15 .223/5.56

$1250



1/25/14 - S&W 29-3 .44 mag

$800



1/25/14 - Remington 700 Tactical .308

$1350



10/22/13 - S&W 64 Engraved .38 spcl.
$2250

10/22/13 - Winchester 94 Wells Fargo
$1000

10/22/13 - S&W 29-5 .44 mag
$725

8/28/13 - (2) Engraved Winchester 9422
$3000

9/22/13 - Winchester 62A .22 LR
$900

6/21/13 - Winchester 1886 .45-70
$1600

4/13/13 - Baby Browning .25 ACP
$610

4/13/13 - Beretta Nano 9 mm
$725

4/13/13 - Colt Detective Special .38 spl.
$900

4/13/13 - Ruger O.M. Blackhawk .44 mag
$950

4/13/13 - S&W 29-2 .44 mag
$825

1/12/13 - Winchester 91 12 ga. O/U
$1100


1/12/13 - Ruger P95 9mm
$500

1/12/13 - Ruger Blackhawk .357 mag
$575

1/12/13 - Colt LE6940 .223 carbine
$3000


10/10/12 - Winchester 70 .270 WSM
$775

10/11/12 - Savage 24-P .22/20 ga
$450

9/6/12 - Ruger P95DC 9mm
$440

9/6/12 - Colt 1911 .45 ACP
$800

9/6/12 - Smith & Wesson 10-5 .38 spcl.
$410

9/6/12 - Ruger Super Blackhawk .44 mag
$535

9/6/12 - Browning Light Twelve 12 ga.
$675

3/29/12 - Colt Python 8" .357 mag
$1650

2/27/18 - Smith & Wesson 547 9 mm revolver
$1035


2/3/18 - Winchester 37 28 ga (center)
$4000


1/30/18 - Colt King Cobra .357 mag
$1550


1/30/18 - Colt 1873 SAA .45 Colt
$1450


1/30/18 - Winchester 1887 12 ga
$950


10/26/17 - Remington 3200 Trap 12 ga
$1900


3/25/17 - Ruger 22/45 Hunter .22 LR
$500


3/25/17 - Ruger GP-100 .357 Mag
$650


3/20/17 - Colt 1903 .32 Auto
$536


6/21/16 - S&W 629-6 NRA .44 Mag
$1,260


6/19/16 - Colt 1911 Commercial .45
$1,070


6/13/16 - Armsport 4502 .44-40
$1,113


5/11/16 - Colt Python Hunter .357
$3,224


4/20/16 - Freedom Arms 83 .454 Casull
$1,377


3/26/16 - DeHaan U4 12 ga.
​$1,600

3/8/16 - Remington 700BDL .243 Win.
$816


3/8/16 - S&W 629-1 .44 mag
$1,202


2/4/16 - Daystate PH-6 .22 Air Rifle
$1,000

5/11/15 - Dan Wesson 15 Pistol Pack .357 mag
$1102



2/13/15 - S&W 27-2 .357 Mag

$995




2/7/15 - Winchester 43 .218 Bee

$1100



2/7/15 - Ruger No. 1-A 7mm-08

$1600



2/7/15 - Ruger No. 1-S .218 Bee

$1100



2/7/15 - Ruger Super Bearcat .22 LR

$750



2/7/15 - Remington 700 7 mm Mag

$900



1/29/15 - S/42 G code Luger 9 mm

$3200



1/29/15 - Browning A-Bolt II .300 Win mag

$1300



1/29/15 - Ruger Super Redhawk .44 mag

$875



6/3/14 - Browning Citori 28 ga.

$3600



6/3/14 - (2) Winchester 61 .22 LR

$1350 each





6/3/14 - (5) Winchester 42 .410

$1650 each



4/28/14 - CZ 40B .40 S&W

$476


3/29/14 - Savage 1907 .32 ACP

$550



3/8/14 - Smith & Wesson 19-4 .357 Magnum

$1000



3/8/14 - 18th Century English Blunderbuss

$1950



3/8/14 - Smith & Wesson 57 .41 Magnum

$1900



3/8/14 - Oliver Winchester 94 .38-55

$900



3/8/14 - Colt Lightning .44-40

$1500



3/8/14 - Winchester 1866 .44 Henry Rimfire

$5250



3/8/14 - Winchester 1895 .35 WCF

$1500



1/25/14 - Smith & Wesson 27-2 .357 mag

$850



1/25/14 - S&W 27-2 Factory Engraved .44 mag

$2500



1/25/14 - Savage 93R17 .17 HMR

$600



10/22/13 - Winchester 70 .308
$750

10/22/13 - Winchester 94 Bat Masterson
$1000

10/22/13 - Ruger Single Six .22 LR/Mag
$510

9/6/13 - Winchester 94 .44 mag
$985

4/21/13 - Bushmaster AR-15 .223
$1075

6/21/13 - Winchester 94 .30-30
$950

4/13/13 - Colt Pocket Model .25 ACP
$500

4/13/13 - Beretta PX4 Storm 9 mm
$775

4/13/13 - Springfield XD45 .45 ACP
$635

4/13/13 - S&W 4043 .40 S&W
$600

4/13/13 - Ruger Vaquero .45 Colt
$800

1/12/13 - Marlin 1894 .44 mag
$580

1/12/13 - Savage 24B-DL .22 LR/20 ga.
$575

1/12/13 - Ruger Super Blackhawk .44
$575

1/12/13 - Smith & Wesson SW40VE
$460

10/14/12 - Smith & Wesson 629 .44 mag
$940

10/11/12 - Ruger Super Blackhawk .44
$550

9/6/12 - Smith & Wesson M&P .45 ACP
$550

9/6/12 - Smith & Wesson 28-3 .357 mag
$500

9/6/12 - Remington 1100 12 ga.
$475

9/6/12 - Colt Huntsman .22 LR
$475

9/6/12 - Marlin 39A .22 LR
$600

3/12/12 - Sporting Arms Seville .41 mag
$935
---
Firearms Ohio - Medina, Ohio - Phone: (330) 334-3731 - Email: russ@firearmsohio.com
---